---
Defensive Tactical Training
- General Class Information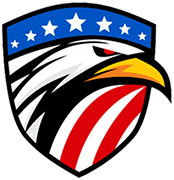 DTT's Mission Statement
DTT will focus on our students learning by concentrating on the clear and concise transfer of knowledge with the use of ample teaching time, student participation and direct instructor guidance.
DTT's Training Methods
DTT's Avanced Learning Program:
Defensive Tactical Training has found the following course of study to produce high retention and more focused results amongst their beginner students. The key to this higher rentention... separation of the classroom learning training day from the live-fire training day, which allows students to learn, digest the learned material, then apply the learned material... allowing your brain to process the fundamentals before adding the live-fire distractions. Although we reccomend the process for new students, DTT enourages all training, which will results in a better defender.
We start with a 4 hour SimCo - simulator course, where the students learn gun safety and the fundementals of shooting in a classroom environment. No worries of live-fire in a small 6 person (max) class providing superior instuctor/student time. Techniques are learned without the many distraction of a live-fire range, using laser-based simulator guns.


The next step in the process is a 4 hour live-fire Basic Pistol course. Here the students attend a live-fire range - usually the day after the SimCo training - where they handle live guns and demonstrate what they learned and practiced in the SimCo course. The fundementals are enforced and corrections applied as needed with direct instuctor to student input.


We then encourage students to take either the 4 hours USCCA First Aid Fundamentals course, or the shorter 2 hour USCCA Stop the Bleed course. This provides basic information that all gun owners should have to help save lives.
DTT assures proper Student / Instructor ratio:
All courses specify the maximum students per class in our catalog. Students need not worry about over-crowded classes.


All live-fire classes will have up to 6 students and no less than 2 instructors, providing an excellent instructor/student ratio with safety in mind.


All non-fire classroom courses will have a maximum of 8 students to allow all students to participate and receive ample instructor feedback.


All simulator courses will have a maximum of 6 participants to allow ample Simulator time and instructor guidance for each student.
DTT assures the proper instructor for each lesson:
DTT purposely does NOT use career military or law enforcement to instruct many of the classes. These specialists are reserved for our advanced courses.


DTT uses NRA and USCCA certified instructors for all courses not demanding the advanced skill sets, as we find these instructors are better at communicating the lessons to those students just beginning their journey into firearms as a defensive tool.
DTT will make special accomodations when possible:
For groups larger than our normal class size, DTT will require a minimum of 4 weeks advance notice to properly prepare classrooms, ranges and instructor count. Please inquire for special dates and prices.


DTT provides private classes to achieve a one student to one instructor ratio. Please inquire for special pricing.